Consulting is a learning business. You always have to look for new, disrupting ideas, understand them deeply, challenge them with your knowledge & experience and build new strategies upon them. To do so, you need an open, fresh mind and of course, a lot of inspiration, which I found in the following books.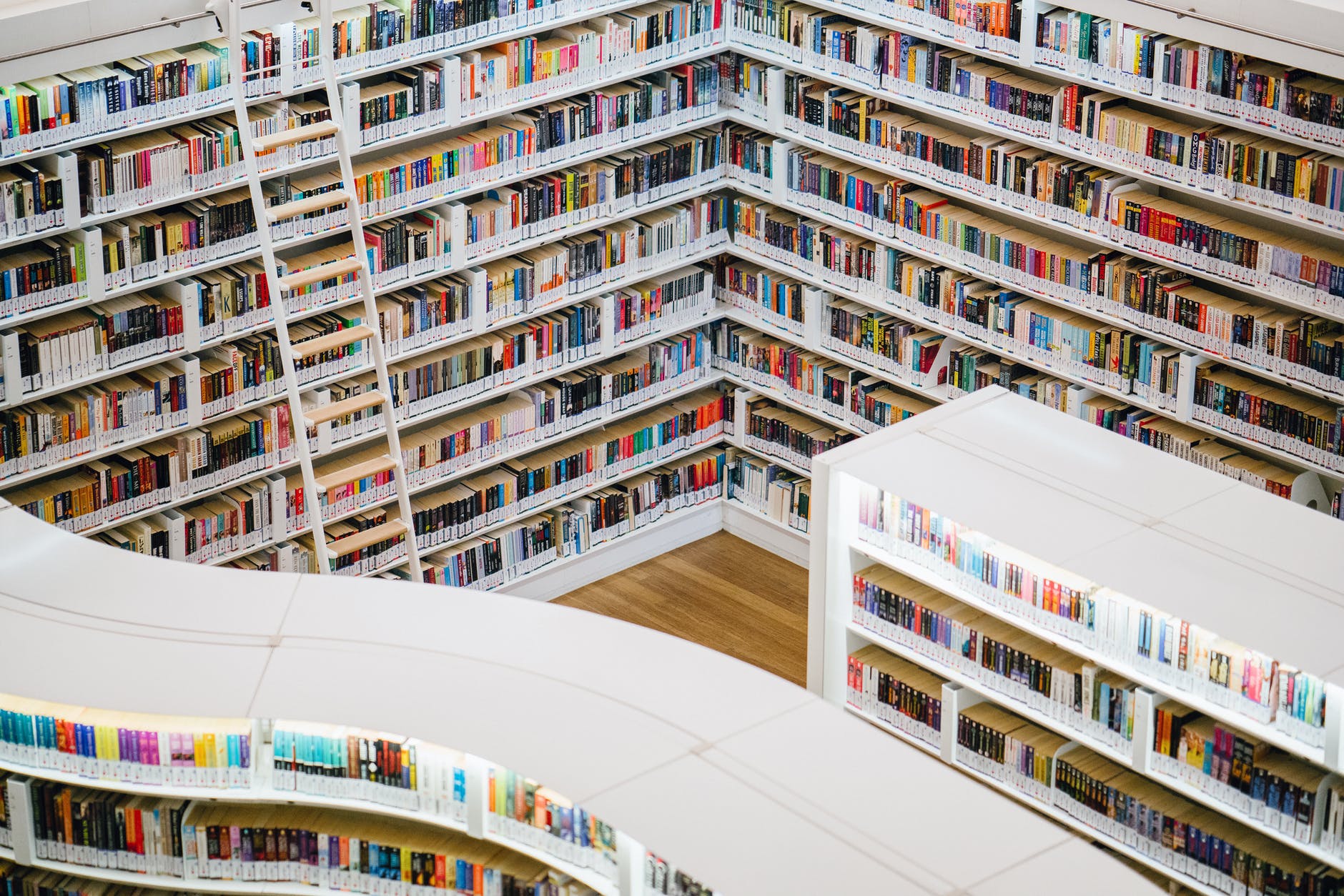 by Frank Riemensperger & Svenja Falk
Digital Transformation is massively changing Germany's companies and presenting them with major challenges. They are still among the best in the world, but yesterday's success formulas are often no longer valid today.
Platform autonomy, artificial intelligence, smart products, Big Data, Internet of Things, Blockchain and many other things: Frank Riemensperger and Svenja Falk not only thoroughly analyze the industrial location of Germany in the digital age. With many examples and recent studies, they also show that if companies capitalize on their strengths and bravely break with outdated traditions, they can continue to be successful – with technological intelligence, focusing on what's possible and radically new digital value creation and business models.
The authors develop with Defending Champion nothing less than a vision for the digital location Germany and its companies. And they show: This is how Germany can defend its top spot.
Frank Riemensperger, Accenture Germany's CEO, and political scientist Prof. Dr. Svenja Falk, paint a realistic but not fearful picture of the German industry. I really like this positive approach and the vision, how digital transformation could be a significant differentiator and growth factor.
– Bastian Dietz
---
by Dr. Kai-Fu Lee
Dr. Kai-Fu Lee—one of the world's most respected experts on AI and China—reveals that China has suddenly caught up to the US at an astonishingly rapid and unexpected pace.
In AI Superpowers, Kai-fu Lee argues powerfully that because of these unprecedented developments in AI, dramatic changes will be happening much sooner than many of us expected. Indeed, as the US-Sino AI competition begins to heat up, Lee urges the US and China to both accept and to embrace the great responsibilities that come with significant technological power. Most experts already say that AI will have a devastating impact on blue-collar jobs. But Lee predicts that Chinese and American AI will have a strong impact on white-collar jobs as well.
Is universal basic income the solution? In Lee's opinion, probably not. But he provides a clear description of which jobs will be affected and how soon, which jobs can be enhanced with AI, and most importantly, how we can provide solutions to some of the most profound changes in human history that are coming soon.
AI Superpowers puts AI in the context of different political landscapes. This is an important view, because AI rises fast, but especially in China it is on rocket speed and these implications are easily overseen in the Western world.
– Bastian Dietz
---
by Paul R. Daugherty & H. James Wilson
AI is radically transforming business. Are you ready?
Look around you. Artificial intelligence is no longer just a futuristic notion. It's here right now–in software that senses what we need, supply chains that "think" in real time, and robots that respond to changes in their environment. Twenty-first-century pioneer companies are already using AI to innovate and grow fast. The bottom line is this: Businesses that understand how to harness AI can surge ahead. Those that neglect it will fall behind. Which side are you on?
In Human + Machine, Accenture leaders Paul R. Daugherty and H. James (Jim) Wilson show that the essence of the AI paradigm shift is the transformation of all business processes within an organization–whether related to breakthrough innovation, everyday customer service, or personal productivity habits. As humans and smart machines collaborate ever more closely, work processes become more fluid and adaptive, enabling companies to change them on the fly–or to completely reimagine them. AI is changing all the rules of how companies operate.
Based on the authors' experience and research with 1,500 organizations, the book reveals how companies are using the new rules of AI to leap ahead on innovation and profitability, as well as what you can do to achieve similar results. It describes six entirely new types of hybrid human + machine roles that every company must develop, and it includes a "leader's guide" with the five crucial principles required to become an AI-fueled business.
Human + Machine provides the missing and much-needed management playbook for success in our new age of AI.
BOOK PROCEEDS FOR THE AI GENERATION
The authors' goal in publishing Human + Machine is to help executives, workers, students and others navigate the changes that AI is making to business and the economy. They believe AI will bring innovations that truly improve the way the world works and lives. However, AI will cause disruption, and many people will need education, training and support to prepare for the newly created jobs. To support this need, the authors are donating the royalties received from the sale of this book to fund education and retraining programs focused on developing fusion skills for the age of artificial intelligence.
This is a no-brainer. Paul and James paint the picture of a world, where Humans and Machines cooperate and help each other. A delightful counterpart to all the dystopianism out there. Their ideas are based on learnings, how real companies are already using AI today and they provide a comprehensive compass on how the changes can be used to build a better world.
– Bastian Dietz
---
by Dave Logan, John King & Halee Fischer-Wright
"Tribal Leadership gives amazingly insightful perspective on how people interact and succeed. I learned about myself and learned lessons I will carry with me and reflect on for the rest of my life."
—John W. Fanning, Founding Chairman and CEO napster Inc.
"An unusually nuanced view of high-performance cultures."
—Inc.
Within each corporation are anywhere from a few to hundreds of separate tribes. In Tribal Leadership, Dave Logan, John King, and Halee Fischer-Wright demonstrate how these tribes develop—and show you how to assess them and lead them to maximize productivity and growth. A business management book like no other, Tribal Leadership is an essential tool to help managers and business leaders take better control of their organizations by utilizing the unique characteristics of the tribes that exist within.
Everybody talks about the "Spotify model" when it comes to the state-of-the-art of building matrix organizations. Tribal Leadership is describing the foundational ideas behind tribes, chapters, squads and guilds.
– Bastian Dietz
---
by Satya Natdella
The New York Times bestseller Hit Refresh is about individual change, about the transformation happening inside of Microsoft and the technology that will soon impact all of our lives—the arrival of the most exciting and disruptive wave of technology humankind has experienced: artificial intelligence, mixed reality, and quantum computing. It's about how people, organizations, and societies can and must transform and "hit refresh" in their persistent quest for new energy, new ideas, and continued relevance and renewal.
Microsoft's CEO tells the inside story of the company's continuing transformation, tracing his own personal journey from a childhood in India to leading some of the most significant technological changes in the digital era. Satya Nadella explores a fascinating childhood before immigrating to the U.S. and how he learned to lead along the way. He then shares his meditations as a sitting CEO—one who is mostly unknown following the brainy Bill Gates and energetic Steve Ballmer. He tells the inside story of how a company rediscovered its soul—transforming everything from culture to their fiercely competitive landscape and industry partnerships. As much a humanist as engineer and executive, Nadella concludes with his vision for the coming wave of technology and by exploring the potential impact to society and delivering call to action for world leaders.
"Ideas excite me," Nadella explains. "Empathy grounds and centers me." Hit Refresh is a set of reflections, meditations, and recommendations presented as algorithms from a principled, deliberative leader searching for improvement—for himself, for a storied company, and for society.
This is an awesome book. It gives you a glimpse into the life of Satya Nadella, but even more important, into the change at Microsoft. How did his team turn around the DOS/Windows/Office company from 1998 into the Azure/XBOX/Surface company of 2018? This is such a great story and you can learn a lot!
– Bastian Dietz
---
by Mirco Hering
Many organizations are facing the uphill battle of modernizing their legacy IT infrastructure. Most have evolved over the years by taking lessons from traditional or legacy manufacturing: creating a production process that puts the emphasis on the process instead of the people performing the tasks, allowing the organization to treat people like resources to try to achieve high-quality outcomes. But those practices and ideas are failing modern IT, where collaboration and creativeness are required to achieve high-performing, high-quality success.
Mirco Hering, an Accenture MD and thought leader in managing IT within legacy organizations, lays out a roadmap to success for IT managers, showing them how to create the right ecosystem, how to empower people to bring their best to work every day, and how to put the right technology in the driver's seat to propel their organization to success.
But just having the right methods and tools will not magically transform an organization; the cultural change that is the hardest is also the most impactful. Using principles from Agile, Lean, and DevOps as well as first-hand examples from the enterprise world, Hering addresses the different challenges that legacy organizations face as they transform into modern IT departments.
Mirco is with Accenture in Asia-Pacific and one of the forethinkers of DevOps, which is a key to agility and speed. He describes the challenges and methods to rotate legacy companies (there are still a lot of them) and turn them into the New.
– Bastian Dietz
---
by von Nicole Forsgren PhD, Jez Humble, Gene Kim
How can we apply technology to drive business value? For years, we've been told that the performance of software delivery teams doesn't matter―that it can't provide a competitive advantage to our companies. Through four years of groundbreaking research to include data collected from the State of DevOps reports conducted with Puppet, Dr. Nicole Forsgren, Jez Humble, and Gene Kim set out to find a way to measure software delivery performance―and what drives it―using rigorous statistical methods. This book presents both the findings and the science behind that research, making the information accessible for readers to apply in their own organizations.
Readers will discover how to measure the performance of their teams, and what capabilities they should invest in to drive higher performance. This book is ideal for management at every level.
Another DevOps book, but not so much on tech and people, but on business value and how to measure it. The ideas in "Accelerate" perfectly fit a data-driven consulting approach, which makes it a key book for me.
– Bastian Dietz
---
by Alec Ross
The New York Times bestseller, from leading innovation expert Alec Ross, a "fascinating vision" (Forbes) of what's next for the world and how to navigate the changes the future will bring.
While Alec Ross was working as Senior Advisor for Innovation to the Secretary of State, he traveled to forty-one countries, exploring the latest advances coming out of every continent. From startup hubs in Kenya to R&D labs in South Korea, Ross has seen what the future holds.
In The Industries of the Future, Ross provides a "lucid and informed guide" (Financial Times) to the changes coming in the next ten years. He examines the fields that will most shape our economic future, including robotics and artificial intelligence, cybercrime and cybersecurity, the commercialization of genomics, the next step for big data, and the impact of digital technology on money and markets. In each of these realms, Ross addresses the toughest questions: How will we have to adapt to the changing nature of work? Is the prospect of cyberwar sparking the next arms race? How can the world's rising nations hope to match Silicon Valley with their own innovation hotspots? And what can today's parents do to prepare their children for tomorrow?
Ross blends storytelling and economic analysis to show how sweeping global trends are affecting the ways we live. Sharing insights from global leaders—from the founders of Google and Twitter to defense experts like David Petraeus—Ross reveals the technologies and industries that will drive the next stage of globalization. The Industries of the Future is "a riveting and mind-bending book" (New York Journal of Books), a "must read" (Wendy Kopp, Founder of Teach for America) regardless of "whether you follow these fields closely or you still think of Honda as a car rather than a robotics company" (Forbes).
I met Alec Ross some years ago in Munich when he still worked for the then Secretary of State Hillary Clinton. He has a global and political view on innovation and – not common for politicians – a very deep understanding of technology. If you want to learn about the drivers in tech and business for the future of globalization, read this book.
– Bastian Dietz
---
by Peter Drucker
A handsome, commemorative edition of Peter F. Drucker's timeless classic work on leadership and management, with a foreword by Jim Collins.
What makes an effective executive?
For decades, Peter F. Drucker was widely regarded as "the dean of this country's business and management philosophers" (Wall Street Journal). In this concise and brilliant work, he looks to the most influential position in management—the executive.
The measure of the executive, Drucker reminds us, is the ability to "get the right things done." This usually involves doing what other people have overlooked as well as avoiding what is unproductive. Intelligence, imagination, and knowledge may all be wasted in an executive job without the acquired habits of mind that mold them into results.
Drucker identifies five practices essential to business effectiveness that can—and must—be mastered:
Managing time;
Choosing what to contribute to the organization;
Knowing where and how to mobilize strength for best effect;
Setting the right priorities;
Knitting all of them together with effective decision-making
Ranging across the annals of business and government, Drucker demonstrates the distinctive skill of the executive and offers fresh insights into old and seemingly obvious business situations.
Actually, every book by Peter Drucker is worth to be read. I chose that because it is the one I would recommend to start with. It takes you on the lifelong journey of how to manage what you do.
– Bastian Dietz
---
by David Maister
Bestselling author David Maister teams up with Charles H. Green and Robert M. Galford to bring us the essential tool for all consultants, negotiators, and advisors.
In today's fast-paced networked economy, professionals must work harder than ever to maintain and improve their business skills and knowledge. But technical mastery of one's discipline is not enough, assert world-renowned professional advisors David H. Maister, Charles H. Green, and Robert M. Galford. The key to professional success, they argue, is the ability to earn the trust and confidence of clients. To demonstrate the paramount importance of trust, the authors use anecdotes, experiences, and examples — successes and mistakes, their own and others' — to great effect. The result is an immensely readable book that will be welcomed by the inexperienced advisor and the most seasoned expert alike.
The goal for every consultant is, to become "the trusted advisor" to his or her client. You might have heard this before and this book is your compass to achieve that.
– Bastian Dietz
---
by David Maister
David Maister, the world's premier consultant to professional service firms, vigorously challenges professionals to examine this essential, yet under-addressed question: What is true professionalism?
Professional firms are forever trying to get their people to act like professionals—to do the right things. Though their various incentives may create employee compliance, these don't often encourage excellence. His answer is clear: It is believing passionately in what you do, never compromising your standards and values, and caring about your clients, your people and your own career. In clear and compelling terms, Maister shows that this approach is not only ethical but also conducive to commercial success.
What is "true professionalism"? The answers David Maister gives, are as simple as true. This book is not about an innovative management approach – it is about the often overlooked obvious things in our daily work life. For people starting their career in consulting, it answers the question, what seniors mean, when they talk about professionalism.
– Bastian Dietz